Puppies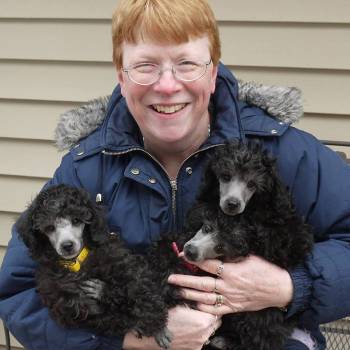 We do not have any puppies available at this time, but are planning on having them in 2022. In the mean time, enjoy viewing photos and videos of
past litters
.
If you would like to get on a waiting list for future litters, please fill out the
online application
. Looking forward to hearing from you!
Looking for a future family member/performance partner?
View this informative article, titled
Puppy Buyer Etiquette
, to find out what goes on behind the scene in finding that perfect puppy.
Puppy Cost: $3,000
What Goes into the Cost of a Puppy:
Before Birth:
The cost of putting a AKC Championship and Performance titles on the parents.
The cost of all health genetic testing of each parent.
These include optigen (Screening for Genetic PRA), annual cerf eye exams, hip, patellas, leg perthes exams/ x-rays and reports sent to OFA. DNA testing/report on parents.
The stud fee.
Transportation for the dam to get to and from the stud.
Any medical needs for the dam, such as possible c-section, vet assisted births etc.
After Birth:
Medical needs for the puppies, worming,vaccinations, and well-puppy exams at 10 weeks of age.
Grooming
Transportation costs
LIMITED AKC registration
Important Information:
All of my puppies (show/performance or companion/pet) are placed in prescreened and approved homes with a written contract signed by all parties.


Our contract requires all puppies sold must be spayed or neutered within 14 -18 months of age and they are sold on AKC Limited registration.


AKC LIMITED registration means that in the event the dog sires or bitch whelps a litter, the offspring will not be registered by AKC. The purpose of this provision is to prevent unwanted puppies from being born. I do not sell pets with a full registrations because we have deemed pet quality to be "non-breedable" quality according to our AKC mini poodle standard at the time we grade the litter at 8-10 weeks of age.


We also state that if at any time you cannot keep your poodle pup you agree to return the dog to us or to a mutually agreed upon new owner.


I ask that every person/family interested in one of our pups fill out the puppy application from our web site.
Once I have received your completed application and have approved you as a qualified pet/performance home:
I will place your name on my waiting list/s.


Once the breeding is finished and pregnancy is confirmed I will email you.


Once the puppies are whelped and I know how many of which sex survived, I will again e-mail you and give you a birth announcement.


A puppy deposit of $500.00 will be required to hold your puppy and a puppy holding receipt will be issued to the prospective buyer. A copy of the deposit receipt will be emailed and the future owner can examine it.


Should the litter/s not produce a pet that is a match in temperament for the buyer/family, it may be necessary for you to wait for one of of our upcoming litters.


I will do my best to provide you with your choice of puppy; having said this I DO NOT place my puppies on a "first come, first serve" basis. I assess each family's/buyer's lifestyle, their needs, the potential home environment and each individual pet's needs and personality and make the best match between the two.


Puppies will go to their new homes at 10 weeks of age after the litter grading by several mini poodle breeders. All puppies in these litters will have their dew claws and tails left natural/undocked. These puppies will also be wormed and will have one or two series of vaccinations which commence at 9 weeks of age. Shot records will be provided along with the AKC Puppy registration papers.


As indicated in the purchase contracts, I have exercised every practice known as an ethical breeder at this time to produce sound, healthy Miniature Poodle puppies; no other health guarantee is offered or implied.


I breed, raise, train, groom and show my Miniature Poodles to AKC titles which means that I breed to the AKC standard. Along with this comes soundness (health of the dog), which is paramount to the sustainability of the breed and is highly important to me. My primary breeding focus is on soundness and temperament. Second, I focus on the remaining aspects of the breed standard (size, proportion, substance, head, neck, top line, body, fore and hind quarters, coat and gait), and lastly color.
Planned Breedings:
I've started a waiting list of puppy buyers for my next planned litter so if you are interested in one of my puppies please fill out the puppy application or contact me for more information.
Puppy Pictures & Videos:
Mia and Heart Breaker announce the arrival of their 4 daughters and son on Feb.17, 2014.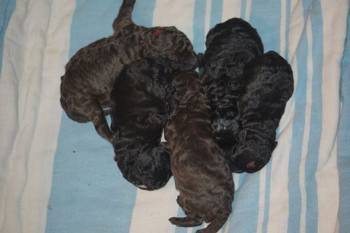 Announcing the arrival of our second litter of 2013!
Deck and Mia would like you to welcome their two new sons and daughter born July 3rd, 2013.
Announcing the arrival of our first summer 2013 litter! "Quest" and "Benny" would like you to welcome their two new daughters and son born June 27th, 2013.
Enjoy these videos taken throughout the summer of the pups as they grew and got ready for their new families.
Summer Litters 2013. Pups are 4 and 5 weeks old and outside for the first time.
Summer 2013 litters
2012 Babies
Announcing the birth of 3 new Safranne' miniature family members!
Puppies Sire
AKC CH Safranne Silver Sails on the Horizon CD, RA, NA, NAJ
"Deck"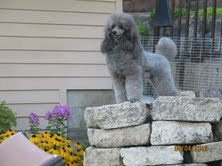 Puppies Mother
AKC CH Safranne's Surprise Package Miata
"MIA"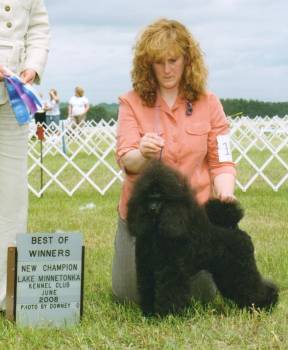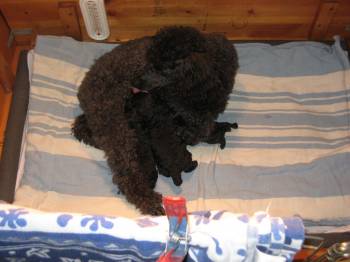 2 boys and one girl born Nov. 26th, 2012.
Here they are at 10 weeks of age.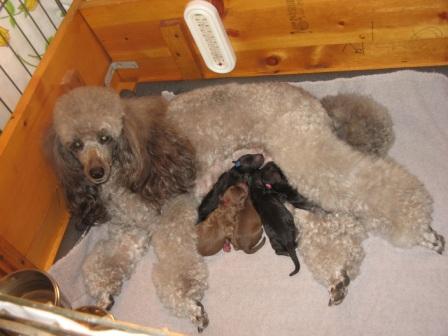 Safranne's Quest for Silver
and
GCH Kallista's King of Swing at Van Tan's
Quest and Benny litter Born July 2012.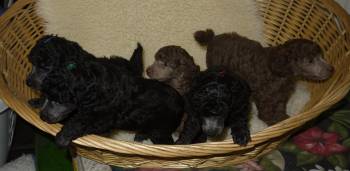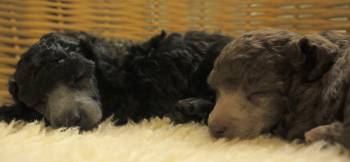 Quest/Benny puppies
One month old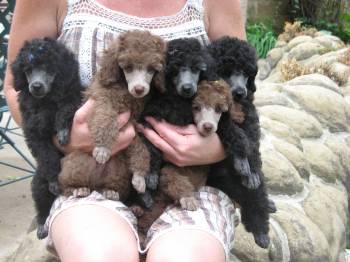 Quest/Benny puppies
6 weeks of age
Here are some pictures and videos of a recent litter from 2012.